The Lost Book Of Herbal Remedies – By Nicole Apelian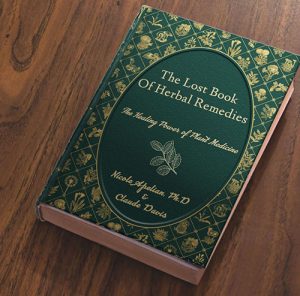 New Field Guide Makes It Easy To Discover Backyard Remedies
You'll find 800+ beneficial plants and remedies in "The Lost Book of Herbal Remedies", recipes of tinctures, teas, decoctions, essential oils, syrups, salves, poultices, infusions and many other natural remedies that our grandparents used for centuries.
What is unique about this book is that we've been able to select only the ones proven to have a powerful effect.
What's also special about this book is that it has between 2 and 4 high definition, color pictures for each plant and detailed identification guidelines to make sure you've got the right plant.
And you will also get the '80-Square-Feet Medicinal Garden in Your Backyard' absolutely free!
The Complete Book Of Essential Oils and Aromatherapy – By Valerie Ann Worwood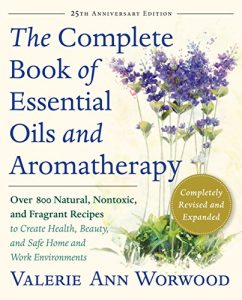 Looking for books on essential oils?

The Complete Book of Essential Oils and Aromatherapy might be the best aromatherapy book available anywhere. And, it just got better!
The Complete Book of Essential Oils and Aromatherapy is a necessary resource for anyone interested in alternative approaches to healing and lifestyle.
This new edition contains more than 800 easy-to-follow recipes for essential oil treatments from Valerie Ann Worwood, a consultant and expert on the clinical uses of essential oils internationally.
In her clear and positive voice, Worwood provides tools to address a variety of health issues, including specific advice for children, women, men, and seniors.
This aromatherapy book also covers self-defense against microbes and contaminants, emotional challenges, care for the home and workplace, and applications for athletes, dancers, travelers, cooks, gardeners, and animal lovers.
Worwood also offers us her expertise in the use of essential oils in beauty and spa treatments, plus profiles of 125 essential oils, 37 carrier oils, and more.
Since the publication of the first edition of this book 25 years ago, the positive impact of essential oil use has become increasingly recognized, as scientific researchers throughout the world have explored essential oils and their constituents for their unique properties and uses.

– By Paula Thayer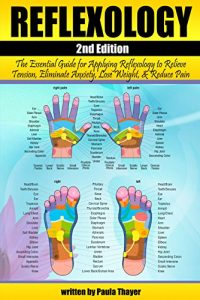 Although reflexology therapy has for a long time been viewed with skepticism, just like many other alternative healing therapies, it does actually work - and this book will explain exactly how it does and why it's so effective.
Today, we can say that reflexology is ideal for not only curing pain (which is a primary symptom showing something is amiss in your body) but also the root cause of the pain.
It is little wonder then that reflexology therapy has become very popular as a form of holistic healing, unlike pharmaceutical drugs that mostly address only the symptoms.
High stress, chronic fatigue, back pain, and fibromyalgia are only a few examples of unwelcome conditions that can easily be alleviated through the practice of reflexology. Not to mention that reflexology is a great form of disorder prevention too!
This book will teach you all about the practice of reflexology, including how to self-perform reflexology and practice it on others. A complete hand chart map and foot chart map are provided within the book for your reference as well.